This is our time to rest, reflect, create, plan and be smart about preparing for the upcoming growing season.
A few ideas include:
Buying seeds during the off season for great deals!
Many online stores and local nursuries sell seeds in the off season at discounts! Good seeds to buy and start indoors early are Broccoli, Kale, Snap Peas, Lettuces, and Nasturtiums.
Indoor germination systems
Start early and be harvesting by late March/early April. This is another video project I will be taking on in the near future. Check back soon!
Save seeds from your favorite veggies
Try peppers, squashes, peas, beans, etc. - Seed saving is actually a fairly simple process for these types of veggies, lay the seeds out on a baking tray in a warm dry area, allow them to dry completely (usually 2-3 days) and then store them in breathable dry containers and keep them in a cool, dark, and dry place until you're ready to plant. Remember you will need to overcome the odds when saving your own seeds, start with 3-4 seeds per hole when germinating for better success when bringing up seedlings.
DIY cold-frames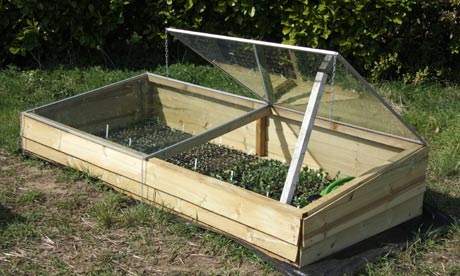 I'm going to put a video together soon (possibly this weekend - need dry weather) on building a simple and inexpensive cold-frame so you can grow all year long! Check back soon!